DAY THIRTY-ONE: FAVORITE RPG OF ALL TIME
The entire month has lead up to this question and I'll just have to go with the obvious, easy choice.  My favorite RPG of all time is Dungeons and Dragons.  Maybe that'll change decades down the line but for now there isn't a single RPG out there that invokes the wealth of nostalgia D&D provides for me.  I've been playing it for decades, and if the quality of 5th edition tells me anything I'll be giving it even more of my time.
There isn't much else to be said honestly.  I've given D&D many accolades throughout this little project David Chapman created (thank you David!) and I doubt I could ever sum up in mere words what pulling out a character sheet or DM's Shield means to me.  So I'll just leave this last write up short and sweet. Many thanks to Gygax and Arneson for their initial stumble into the game and then their vision of making it even bigger, and thank you to the many authors of other editions and supplements for the game over the years.
Gaming means a lot to me, it is a window to my own imagination and the collective imaginations of others who mean a lot to me.  I love gaming dearly and it has been a pleasure writing for 31 days about it.  Take care folks, and good gaming to all!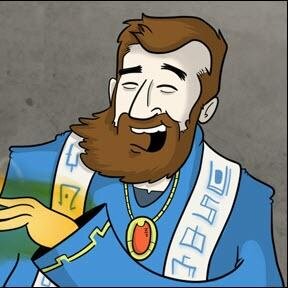 -Melvs